Help me raise money to be a lot less miserable in...
hystericalqueen: [reblob, plz?]     Hey y'all, so after many years of just trying to deal, I'm trying to raise money for transition-related costs in my life in hopes that I will be a lot less miserable in my body.  I know that most of you have probably heard me be critical of people who ask for money for transitioning expenses on the internet, and in many ways this remains a contradiction...
Here is Niara's book wishlist. Buy one from an... →
Free Niara! →
Here's a place to check in for updates about supporting Niara.  She needs letters and money in her commissary!  Check in here for updates every once in a while and see what's up.
March Against Berkeley Police (Murderers of Kayla...
whore-fag: It is now being reported that Moore's first name was Kayla and that she did not use her legal name to describe herself. Her name is changed here. Original Post from IndyBay: On February 12th Berkeley Police murdered Kayla Moore. Kayla Moore lived with "mental illness" and has been described by friends and family as a Transgender person who "passed as a woman."  From Berkeley...
1 tag
Do you have access to university funds and want to...
We're not professional academics and don't get paid for the research and publishing we do, and have a lot of exciting projects in the works.  So if you can get money to support queer and trans resistance projects, do it!  Email us at notyrcisterpress[at]gmail.com if you have any options and we can figure something out.
300+ reblogged our zine about the history of...
also a grand total of 8 people have reblogged the writing of Amazon, who is actually, in the present today, resisting hella violence against trans women in the prison system.  If you follow us to get some queer scene points from reading zines, you're welcome to unfollow us.  If you actually want to revolt against the society that makes life unlivable for many poor gender-variant folks, you...
Support Niara!
delicateheresy: I received a short letter from Niara/Peaches today, and she's in need of money for her commissary. Her mother is having money trouble right now and won't be able to send her money. She currently doesn't have any writing paper and is using a busted pen that is difficult to write with. So please, if you can, donate to her commissary. As she writes, "I like to think us queer folks...
3 tags
Check out Amazon's most recent writing, "Aspects... →
From the essay: "Insurrectionary anarky is explicit social violence against government and the totality of civilization, whoever the enemy, whatever the consequences. The faga militia has not come to do non-violence; it has come to do violence. It exploded on the prison yards in acts of bloody violence: fags fighting the enemy with knives, fighting guards, being shot by prison gunmen,...
Support Niara! Write her a letter today!
In November of 2012, Niara was sentenced to 25-50 years in prison after she plead guilty to robbing and killing a john of hers and setting his motel room on fire.  Niara, who also goes by Peaches, has asked her supporters for letters after she was recently put in the solitary for getting into a fight with a transphobic man who was giving her shit on the inside.  She doesn't know how long...
Support Luke! Fire to The Prisons, Death to The... →
A comrade in Atlanta was imprisoned this New Years for allegedly defending himself against a mob of queerbashers who attacked him.  Support is urgently needed for Luke.  A bit more info: "Although the exact sequence of events is unknown at this point, it is clear that Luke was attacked by several people at one time and retaliated in self-defense in an attempt to escape the attack. Several...
Help Bail Out Alex! →
Last night our friend Alex got arrested at a NYE anti-prison noise demo in Chicago.  She's really cool and unfortunately will probably not be able to get out of jail until all of the necessary money is raised, so PLEASE PLEASE PLEASE if you can contribute to the effort to get her back into the streets, donate what you can!
2 tags
Verdict Delivered in NC Kings Case →
"More than half of the kings who pleaded not-guilty to RICO are exonerated. They are now — or will soon be — free. It's clear that the government brought a weak, frivolous, and insubstantial case. With time, help, rigor, and expertise, it will become clear that each of the three remaining men is innocent. This case is not over. Invincible love to everyone who has supported the kings so...
Please don't just mourn today
virulentflowers: Write to Amazon and CeCe or throw some money to support Gender Anarky. Also, as friends have said, "there is nothing we could do short of collectively interrupting this rhythm and destroying gender in its entirety that will ease our heavy hearts."  Destroy what destroys you.
Cleveland 4 Sentenced →
creativenothing: resistrevolt: Brandon Baxter - 10 years in prison Connor Stevens - 8 years in prison Douglas Wright - 11 years in prison All will be on supervised release for the rest of their lives after being released from prison. They were sentenced in federal court in Akron. — from Cleveland 4 Support Committee: "We are distraught to see them plead guilty to these charges," said...
Updated address for Amazon:
Eva Contreraz C45857 D6-B113  SVPP-DMH P.O. Box 1050 Soledad, CA 93690-1050
The Latest Update on The NC Latin Kings Case →
read it!
Free Sergey! →
REPOST! Sergey got arrested in Portland last night under suspicion of allegedly firebombing a pig squad car.  The PNW is getting hit with so much repression, help them out!
Leah-Lynn Plante cooperates. →
"Leah Lynn Plante cooperated with the grand jury. The first time she cooperated was in her first grand jury appearance. She confirmed that she knows Dennison, another grand jury subpoenut. Dennison released a statement noting this was insignificant knowledge, as they had posed together for resister press photos. Leah delayed the grand jury long enough that day that she could not have a...
Support Maddy! →
It is clear at this point that Leah-Lynn Plante...
Another PNW Grand Jury Resister needs SUPPORT! We...
creativenothing: "On October 25th, the day before my 23rd birthday, two FBI agents wearing ill-fitting khakis and too much gel in their hair, served me a subpoena for 9am on November 7th. I knew my fate right away: 18 months in SeaTac Federal Detention Center. Matt, Kteeo and Leah have all been imprisoned for their refusal and I will be the next. Despite the urgings of lawyers, agents and...
3 tags
Gender Anarky prisoners end hunger strike with...
A press release we received from Amazon and Cat today announced the end of the Gender Anarky hunger strike at R.J. Donovan Correctional Facility: "Prison's latest move changes battleground the transsexual hunger strike at the r.j. donovan prison in california that was the initiative of gender anarky has ended.  the two girls on strike, amazon and cat, are now eating. the change in the...
2 tags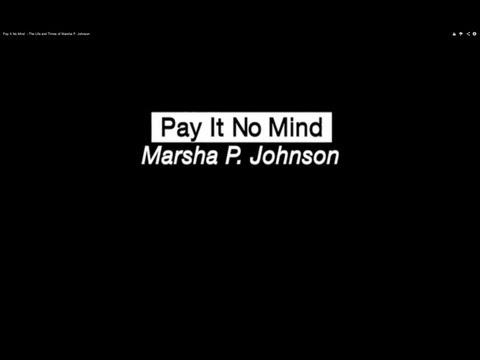 2 tags
Reportback From First Day of the NC ALKQN Trial →
If you haven't been following the case of the North Carolina Almighty Latin King and Queen Nation (ALKQN), you should get on it now.  These folks have done a lot of cool shit in North Carolina and are being indicted under the RICO Act, which is some white supremacist-ass legislation (like all laws, really) that criminalizes Black and Latino street organizations like the ALKQN.  The trial of...
1 tag
Stay Calm: some tips for keeping safe in times of... →
A must-read.
2 tags
The Hunger Strike Continues As Amazon Refuses to...
"We are holding up as strong as ever and can feel the support radiating at us.  We will continue.  We will win." –Amazon and Cat, 10/11/12 What follows is a detailed summary of the Gender Anarky hunger strike thus far, written entirely in the words of Amazon and Cat.  Read it, and be ready to keep calling every day until their demands are met: "In September 2012, Sister Amazon and Cat began...
3 tags
"we are holding up as strong as ever and can feel the support readiating at us. ..."
– a join letter from Amazon and Cat, 10/11/12 Keep calling every day, everyone!  Your support makes a huge difference!
5 tags
If you think that supporting CeCe and supporting...
1 tag
"a note about calling: what i've been doing is pressing 3 at the first menu, then..."
– a comrade, on making your phonecalls to support the hunger strike easier.
2 tags
Portland: March Attacks Banks in Solidarity with... →
From pugetsoundanarchists: If the Portland Police thought they could stop people from breaking shit by making an example of Pax, they were WRONG! Last night, with only 12 hours notice, a crowd of about 50 people assembled for a march in solidarity with Leah and the other grand jury resisters. We gathered in a park between Belmont and Hawthorne around 8:30pm. Someone unfurled a banner that...
3 tags
URGENT: Gender Anarky Members Resume Hunger Strike...
Gender Anarky members Amazon and Catarina LePre restarted their hunger strike on October 5th after promised changes to trans women's housing were not met by Warden Paramo and their case worker at the R. J. Donovan Correctional Facility.  Warden Paramo and Amazon's case worker promised to change the housing conditions of trans women in the facility after a number of days of hunger...
3 tags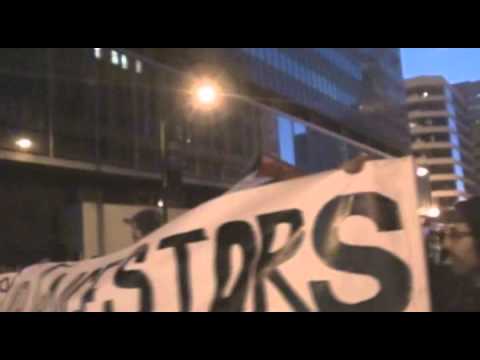 2 tags
"Prisons in the U.S. are not going to be abolished until the U.S. Government is..."
– Amazon
1 tag
Support Gender Anarky! →
We're working on putting together all of their writing and activity on this site.  There's not much on it right now, but to read some of their writing and stay up to date on the hunger strike, follow the link above.
1 tag
URGENT: Support Gender Anarky collective member...
Please forward far and wide!: Amazon, an anti-civilization trans insurgent associated with the Gender Anarky collective within the CA prison system, and her comrade Catarina LaPre are on the 8th day of hunger strike against the unfair treatment of trans women within R.J Donovan Correctional Facility in San Diego County.  Prison officials refuse to take Amazon and Cat off of single-cell status...
Check out Sweet Like Hookerz! →
Whores, hookers, and hoes revolting against work, society, and gender.